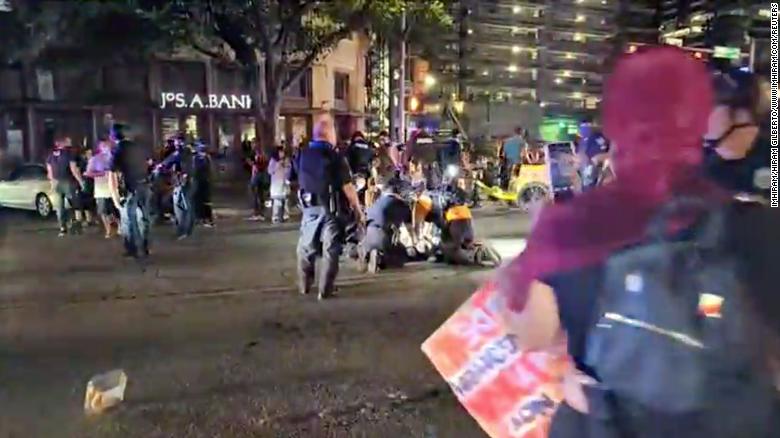 David Montgomery and Manny Fernandez
July 27, 2020, 6:43 AM 0:42 1:18   EmbedClosed Caption Settings Armed Black Lives Matter protester shot dead during Austin protests
AUSTIN, Texas — It was not unusual for Garrett Foster to be at a protest against police brutality on a Saturday night. And it was not out of character for him to be armed as he marched.
Foster was carrying an AK-47 rifle as he joined a Black Lives Matter demonstration blocks from the state Capitol in Austin, Texas. Gun-rights supporters on both the left and the right often carry rifles at protests in Texas, a state whose liberal gun laws allow it.

Foster, wearing a black bandanna and a baseball cap, bumped into an independent journalist at the march Saturday, and he spoke matter-of-factly about the weapon that was draped on a strap in front of him.
"They don't let us march in the streets anymore, so I got to practice some of our rights," Foster told the journalist, Hiram Gilberto Garcia, who was broadcasting the interview live on Periscope. "If I use it against the cops, I'm dead," he conceded.
Later that night, Foster was fatally shot, but not by police. Authorities said he was killed by a motorist who had a confrontation with protesters.